Introduction
CADS A3D MAX provides a powerful and flexible frame analysis package for 2D or 3D, elastic/plastic/P-delta analysis and can solve any size job with no limit on the number of members or load combinations. Links to CADS design and detailing software as well as Revit compatibility via an IFC export.
Rapid 2D & 3D building modelling
Use for simple beams or complex frames
Area load application (kN/m²)
BS5950/EC3 Steelwork design
BS8110/EC2 Reinforced Concrete design
Flexible graphical display of forces, moments and deflections
Integrated with CADS Design and Detailing software
Export IFC format to link to Revit
No limit on the number of members per frame
Fast automatic frame generator macros
Import from AutoCAD and spreadsheets
Intuitive user interface makes learning easy
A3D Max Intro and Frame Input
A3D Max – Frame Analysis and Design
"The guys from CADS we're kind enough to let me assess their SMART Portal 2D modelling software.  I have to say I was impressed.  Easy to use and navigate through the configuration screens, managing through some some complexities along the way.  I was super impressed and pleased with the resulting output and supportive detail. - top product and great support"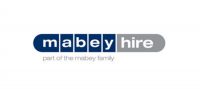 "The CADS Piled Wall Suite and A3D MAX design suite is integral to the day-to-day engineering delivery at Mabey Hire. Being simple to use yet powerful enough to tackle complex temporary works problems is a huge benefit and reflects the flexibility and adaptability of the design software that we require."

"We have been using the CADS suite of software for over 20 years, the quality of the software and the level of support has always been outstanding"