Introduction
CADS Piled Wall Suite consists of a series of dynamically linked software modules for the analysis and design of embedded walls in concrete or steel in accordance with both the Eurocodes and British Standards.  The program is a practical design tool for engineers, allowing them to explore the effects of changing construction stages with ease and provides the figures needed to complete the handover certificate..
Includes analysis and design for sheet piles, king piles, contiguous and secant bored piles and diaphragm walls
Analysis options: BSC Handbook, CIRIA104 (Burland & Potts), CP2 approach and EC2, 3 & 7 UK National Annex (design approaches 1.1. and 1.2)
Construction stages/props easily defined to model the typical construction process
Comprehensive soils library and soil generator
Option for soil pressures in accordance with CIRIA C517 (modified Rankine profiles) and EC7
Low propped wall analysis in accordance with Arcelor Piling Handbook
Option to factor passive resistances in walls cantilevering below the bottom frame
Cofferdam design and detailing option
Slip circle module with automatic slip data creation (optional)
Tied wall design module with design of ties and anchorages
Finite slopes on the active side of the wall & berms on the passive side of the wall
Results can be output directly to a printer or linked to AutoCAD via dxf output
"The guys from CADS we're kind enough to let me assess their SMART Portal 2D modelling software.  I have to say I was impressed.  Easy to use and navigate through the configuration screens, managing through some some complexities along the way.  I was super impressed and pleased with the resulting output and supportive detail. - top product and great support"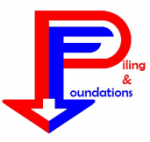 "CADS provide unbeatable and professional customer support."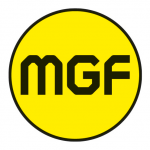 "CADS Piled Wall Suite enables us to assess the stability of multi-stage, multi-propped embedded retaining walls within minutes which is vital to us meeting our customers' expectations in delivering the 4500+ designs that we complete each year. No other software on the market combines this level of functionality with ease and speed of use."