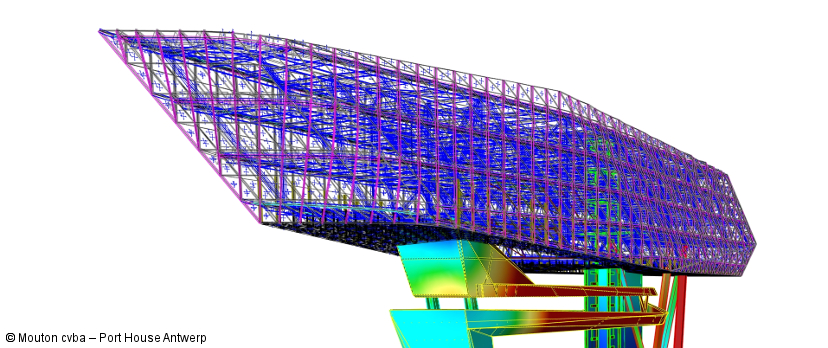 Structural engineering software
SCIA Engineer is a standalone solution capable of designing civil and structural engineering projects of varying complexity in a wide range of construction materials. Its versatile application and easy-to-use interface makes SCIA Engineer the perfect solution for projects such as buildings, sports stadia, industrial plant, bridges, water treatment tanks, and for day to day use on simpler design projects.
SCIA Engineer provides international design codes including British Standards and Eurocode (all National Annexes are included), for steel, concrete, timber, aluminium, cold formed steel and composite projects.
The versatile modelling capability and material design and links to various products such as Revit, makes SCIA Engineer an ideal solution as part of the BIM process. CADS have also designed post processing software for footfall analysis using the model geometry from SCIA Engineer, so the user is not required to create a second model specifically for footfall analysis. CADS have also developed a link to the Westok Cellbeam software for cellular beam design.
SCIA Engineer is the answer for companies requiring a single platform with integrated analysis and design, automated documentation production and BIM capabilities.
Summary
A single versatile design platform means a cost reduction in overheads as there's no need to support multiple programs to design one project.
Support for International Design codes including British Standards and Eurocode.
The wide ranging application and selection of material design codes makes it easy to compare optional project schemes thus producing efficient final designs.
Flat slab design software: SCIA Engineer can be used to analyse and design concrete flat slabs and raft foundations using either an individual 2D or full 3D model of the building.
BIM capability with bespoke links to Revit, Tekla Structures and architectural solutions such as Archicad and Vectorworks using IFC file exchange format.
Design and analyse cold formed steel and aluminium frames: SCIA Engineer specialises in the analysis and design of cold formed steel and aluminium frames as well as having the capability to design projects using hot rolled steel, timber and concrete.
Automate your routine and repetitive work: in SCIA Engineer you can design user-defined templates that help you cope effectively with repetitive tasks.
Professional quality of calculation reports, instant updates with changes to the project model, comprehensive formatting for content and style of document and import options for external sources of data including text, drawings and photographs.
UK based support team of professional Engineers to help you when you need us as well as the option for on-site training and tutorials to get you started.