VelVenti is a new software package for rapid calculation of wind speed and pressure in accordance with a number of structural design standards. VelVenti is presented as a standalone application but also works integrated with CADS SMART Portal software. The integration eliminates manual errors with significant time saving.
VelVenti is accessed through the wind calculator button in SMART Portal. The site data (grid reference, altitude) building orientation and portal apex height specified in the building data specification page of SMART Portal is automatically transferred to VelVenti. Alternatively, it is possible to specify the inputs directly in VelVenti.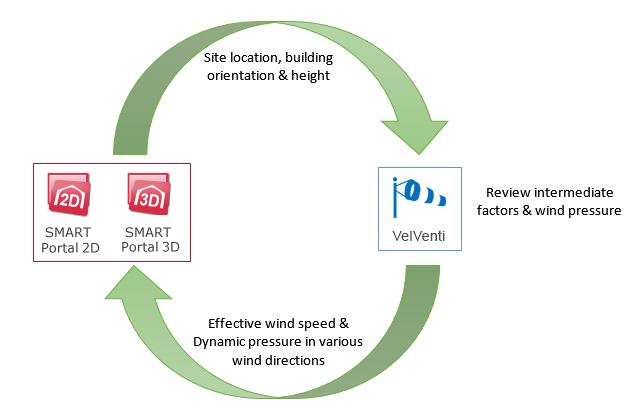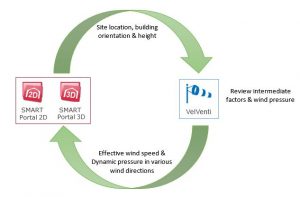 When VelVenti is closed a confirmation message will be displayed and the calculated effective windspeed is updated in SMART Portal. See the link in action below.
Read a more detailed article
Find out more about VelVenti
Find out more about SMART Portal 2D
Find out more about SMART Portal 3D